Clearly, the fact that Peter Petrauske was a genuine pagan believer and High Priest of his own coven was CRUCIAL to the story painted by the prosecution and witnesses giving evidence against him.
The stories each witness gave were being aggregated into impressions of a Pagan Abuse Ring - a coven of paedophiles intent on abusing multiple children during evil pagan ceremonies ;
thus confirming in the minds of the Jurors all the historic mega-accusations Satan Hunters in Social Work had alleged in a propaganda excercise lasting two decades. But the truth of the Falmouth Pagan Ritual Abuse case was far more complex and convoluted than that as we will relate.
In almost every historic case of sexual abuse the conclusion inevitably boils down to a choice between the word of the accuser and the word of the accused which is why an attempt to besmirch and discredit the reputation and intent of the accused is always present in any such trial. The less real evidence there is the more strident is the attempt to discredit. In a case in which occult involvement played a part the prosecution had this presented to them on a plate and they focused on the Pagan Ritualised Abuse aspect.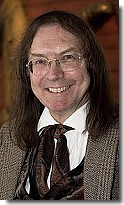 The defence saw this coming and brought in expert witness Ronald Hutton, a History professor and pagan who had written many books on the subject. Hutton did his best to convince the jury of the truth. That paganism is the original prehistoric religion of mankind and that none of its ceremonies or rites involve or abuse children. That pagans are highly responsible about children and would inform the police immediately if they found anyone in their ranks abusing them in any way.
"Previously this week Dr Ronald Hutton, a professor of history who has written numerous books on the history of Paganism and Witchcraft, spoke about the religion WICCA that was part of a complex religion including Paganism.

"Nothing sexual is involved either with children or adults," he declared.
Source
The message was that
it was not possible for a Pagan Ring of child abusers to have existed in Cornwall for so many years without detection by Pagans themselves in the first instance, and the police shortly afterward
s.
Those who have heard similar accusations before throughout the twenty four year reign of the Satan Scare will already be saying; Just a minute! This is the first occasion when a pagan has been tried and convicted for child abuse but there have been THOUSANDS of instances of Priests who have used their divine authority to abuse children and often done this in a church or by using religious impedimentia (e.g. the case of the priest who raped an 8 year old girl by inserting a crucifix into her vagina
see here
) but we never saw headlines like
:

'Christian Gang Ritually Abuses Children'

because it is obvious to all intelligent observers that it is paedophile priests who are at fault and not the religion of Christianity within which they work.
Renegade priests, even THOUSANDS of renegade priests do not undermine the genuine nature of the Christian Religion. We don't say; to avoid the thousands of paedophile priests we should ostracise or ban Christianity itself, so why therefore was it necessary to portray Paganism as entirely corrupt?
In the Falmouth case it appeared that the prosecution wanted to have it's cake and eat it at the same time. The key prosecutor Mr Beal told the jury that Kemp had used the paraphernalia in paganism and witchcraft to scare the children he had abused. His actual words were:
"You put those robes on to frighten some little children. It was nothing to do with paganism or witchcraft – it was child abuse."

Those pagans who thought this was an olive branch should think again. The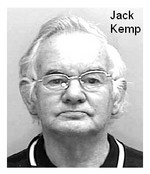 prosecution took this stance ONLY when questioning Kemp because his defence was that he was not a witch or pagan. Beal was trying to establish the fact that Kemp's involvement in the abuse was simply one of perversion. The prosecution WAS blaming the religion of Paganism because the key message was that the existence and activities of the two accused were linked to the group activities of a Pagan Coven lead by Petrauske. Without that link each man would have had to be tried on the evidence relating to his own indpendent abuse which was weak in relation to a network of abusers. That is, some witnesses inculpated Kemp in abuse
but not in a religious framework
. Those witnesses did not inculpate Petrauske.
Thus even though Jack Kemp (Petrauske's co-accused) made it clear several times during his trial that he wasn't a member of Petrauske Coven, had not been initiated into it and claimed to be a member of a Spiritualist church (spiritualist churches are Christian in orientation) the prosecution insisted that he was part of this supposed Coven of Abusers spanning three decades.
The barrister said:
"You put those robes on to frighten some little children...."


Kemp replied:
"I never wore robes. It's not my religion."
Compare this with Petrauske who was clearly a pagan and who told the police what his religious beliefs were immediately that he was questioned.
Petrauske told police officers:
"I am a white witch, a pagan and not a Christian..."

Thus we have a dichotomy where one defendant pleaded that he
WAS
a witch and the other pleaded that he
WAS NOT
a witch as part of their individual defences to allegations of ritualised abuse. Petrauske appeared to be saying. Don't find me guilty just because I believe in the religion of paganism, and Kemp was saying don't blame me for ritual abuse because I am not a pagan.
So, was the abuse Pagan Ritual Abuse or was it just a gang of abusers? Was the ritual perpetrated as a cloak to disguise a gang of paedophiles or was the abuse part of an evil religious belief which required the debasing and sacrifice of children?
This was the catch-as-catch-can of this trial and the prosecution had decided to put Paganism squarely in the dock.
Ms Martin, Kemp's defence barrister tried again saying;


'The pagan aspect is high drama. But it has absolutely nothing to do with Jack Kemp. That is the biggest red herring of this particular case.'


The catch-22 was that during the trial it was revealed that Kemp had previously been convicted for child abuse in 1972 and he was said to have been friends with Stanley Pirie, a paedophile who had been sentenced to 12 years in prison in the same court in 2005
largely from the testimony of the same woman (witness 'A' ) who was now giving evidence against Kemp and Petrauske.
She was the main witness whose testimony tied together Kemp and Petrauske in incidents of abuse within a ritual framework. However in contrast Petrauske had no previous convictions. This put the Jury in a bind. It looked like Kemp and Pirie might have been a paedophile group
but at Pirie's trial witness 'A' had made no mention of ritual abuse.
If the Jury believed Kemp's story that he was not a Witch and therefore a common-or-garden opportunistic paedophile the allegations of Pagan Ritual Abuse did not fit his case and they would need to consider the allegations against Petrauske in a different light. Because Petrauske had no previous convictions and he was blackened by association with Kemp they might very well have to find him not guilty and Kemp more likely guilty. However it was impossible to find Petrauske not-guilty in the scenario of Ritual Abuse which the prosecution had set up as his belief in Paganism was key to it all.
When Jo Martin, defending Kemp, asked witness 'A' why the woman had not mentioned Kemp or Petrauske during the 2005 trial of Pirie, she replied:

"Because I was ashamed and feared what they would do to me if I ever told. I can't forget some of the things they did."

Witness 'A' continued to say that
she had not mentioned the pair during police interviews about Pirie because she had only been asked about Pirie.


She said
she had first mentioned the two defendants during counselling sessions following the Pirie trial and said they had "destroyed" her life.
These are serious charges which affect the whole of Paganism so regardless of any sympathy we may have with Witness 'A' it is important to chase down these important aspects.
How could adult Witness 'A' be so frightened of Kemp and Petrauske in 2005 that she dare not tell about their abuse, yet felt free to tell the police everything that Stanley Pirie did?
Why was she the key witness against Pirie but did not think of mentioning to the police about Kemp and Petrauske?
The defence never posited the crucial question. 'Did you only recall Kemp and Petrauske due to recovered memory therapy undergone after the Pirie case and during counselling sessions with therapists who believed in satanic ritual child abuse? '
The answer to that would have been interesting because, Ms Martin, Kemp's defence barrister referred to a letter from Witness 'A' 's psychiatrist to her GP in which he stated
;
the woman (witness 'A') told him she had been a virgin when she married.
Witness (A) agreed that was what she had told her psychiatrist because
"it made it easier."


Witness (A) was therefore admitting that she lied to suit her predicament.
Now we are not for one moment suggesting that Witness 'A' did not suffer abuse. What we are pointing out is that her own statements throw some doubt on the development of this story and there is a chance of ordinary abuse having been re-defined as Pagan or Satanic and thus played into the hands of the Ritual Abuse Axis.
Now read this:
During evidence Witness 'A' sensationally also accused a man named Peter Solheim of raping her when she was a child. She said he was also part of the coven that Kemp and Petrauske were involved in.
She remembered him after seeing a photograph of him on TV after he was sensationally murdered. But Solheim was murdered in 2004 almost a year before Pirie had been brought to trial and most probably during the period when Witness (A) was being questioned by police about Pirie.
The defence should have questioned Witness 'A' in detail about this situation but failed to do so.
Apparently witness 'A' had not only decided not to mention the abuse by Kemp and Petrauske to the police but she had also not mentioned Solheim to the police whilst a murder investigation was ongoing about him even though she has admitted she was aware of it having seen it on TV!
It is important to realise that when Witness 'A' gave testimony at Pirie's trial in 2005 she did not once mention occultism, wicca, paganism or ritual abuse. Pirie was sentenced for 'ordinary' sexual child abuse.
We can only conclude logically that her memories of the involvement of Solheim in Petrauske's 'ritual abuse coven ' occurred in restrospect after those images were confabulated during counselling sessions following the Pirie trial.
Additionally, Petrauske's defence counsel did not properly challenge witness 'A' concerning the 25,000.00 GBP compensation she had received following the Pirie case.
"During cross examination yesterday the witness agreed that she had received nearly £25,000 compensation from the Criminal Injuries Compensation Board but declared: "I gave it all away, to anyone, it was dirty money... I never wanted people to know about what had happened but I had to do what is right." Source:

The questions which should have naturally followed from the defence were these:
(1) When did she first learn of the fact that she might be subject to compensation and how much did she believe it might be?
(2) Who did she give the money away to and when?
(3) Will she be applying for compensation following this case if the defendants are found guilty?

Unfortunately the defence was sadly lacking in this case and these crucial questions were not asked.

Paganism on Trial
The ultimate deciding factor therefore was not whether Kemp and/or Petrauske were guilty of child abuse but whether there was such a thing as ritualised abuse that went on in Pagan ceremonies. In short it was PAGANISM WHICH WAS ON TRIAL. The Falmouth case had become a test-case for the existence of child abuse as part of pagan worship.


This paradoxicality was one which appeared frequently in mediaeval Witch-trials and is often used to overcome a lack of evidence to support the allegations being made. Look at this:
"Witches work at night and in secret AND CLEAR PROOF OF SUCH DEEDS IS IMPOSSIBLE".
In other words, juries must believe their worst fears despite the paucity of evidence. These were the words of Henry Bouguet, a lawyer in a 16th century witch-trial. They caused an innocent woman to be executed.
You can read more about the similarities between medieaval witch trials and the Falmouth case here
:
If the prosecution in the Falmouth case succeeded it would open a completely new and very wide field of targets for the Satan Hunters. The 'Occult Census' proved that there are about 250,000 pagans in the U.K. but only about 450 genuine satanists The Child Scare Industry now has a bandwagon of enormous proportions.


Note: Though 1,893 people quipped that they were satanists in the 2011 census most of these can be classified along with those who also claimed to be 'Jedi Knights'. Satanists do have a sense of humour but are not likely to aid the State to hunt them down. Neo-pagans on the other hand seek to legitimise their religion and various campaigns in pagan newsletters and their empire-building Pagan Federation ,as this report here proves, started to enthuse pagans to mark down their religion on the 2011 census form. Their naivety is clear from the Falmouth Pagan Ritual Abuse trial because those sectarians who have made a career of besmirching and defaming paganism now have a census figure of at least 80,000 pagans and druids etc to extrapolate to the authorities as an increased risk to children.
Did Extreme Sentencing Reflect Bias against Paganism?
On the morning of the 14th of December 2012 the Jury at Truro Crown Court returned a guilty verdict on Peter Petrauske 72 and Jack Kemp 69.
Presumably because Petrauske was the High Priest of his small coven he got the biggest sentence of 18 years.
Worryingly Kemp had a prior conviction for child abuse and was a close associate of jailed Stanley Pirie but was given a lighter sentence of 14 years.
These are swingeing sentences for 'historic' sexual abuse which are out of all proportion to normal cases of rape. According to the
Rape Crisis Centre
the average sentence for rape is four years.
'The average sentence seems to be around four years although we do know of many cases where this was much less.'

Example List of Priests and Clergy convicted in child abuse cases and the light sentences they were given.
Stephen Allen, Priest, (77) was sentenced to one year in prison in March of this year, for sexually abusing four boys 45 years ago.

Former Christian Brother John McKenna was given a three-year suspended sentence in 2002 for abusing boys between 1968 and 1970.

McCormack pleaded guilty in 2007 to fondling five boys while he served as a Catholic priest. He was sentenced to five years in prison.

Christian Brother Patrick John Kelly,, was jailed for eight years in 1999 for sexual assaults on 11 boys over a 12-year period.

Gordon Wateridge, was jailed for two years after being found guilty of a string of sex attacks on teenage girls at Haute Garonne, Jersey.

Christian Brother Donal Dunne, was jailed for two years at Tullamore Circuit Court in 1999 after a lifetime of abuse which spanned his entire 45-year career.

A priest who sexually abused six boys at a Catholic boarding school has been sentenced to six years in jail. William Green, 67, abused pupils aged 11 to 15 between 1975 and 1987

In June of 2009, Christian Brother Sean Drummond (61) pleaded guilty to 36 counts of indecent assault in the 1960s.

Priest Peter Halliday, 61, from Farnborough, was sentenced to two and a half years in prison after pleading guilty at Winchester Crown court to ten counts of indecent assault.

Our files show MANY other cases where priests have been given desultory sentences totally unlike the one handed out to Petrauske (see here)

Nobody has any sympathy for a child-abuser but was this eye-watering sentence given because of what Petrauske actually did or was it elevated because of a general revulsion over the idea of Pagan Ritual Child abuse? After a vitupertive dressing-down of the guilty men Judge Graham Cottle told Petrauske
'he was likely to die in prison'.
The SAFF has spent two decades collecting data and statistics on cases of sexual abuse in a religious context. In particular the THOUSANDS of cases of Priestly Abuse but also of child abuse by ordinary paedophiles who used religion as a cover. We can say that the courts almost always give more sympathetic sentences to clergy and ex-clergy, often derisory sentences which astonish victims.
For example,
one day
after Petrauske was given a virtual life sentence for Pagan Ritual Abuse, John Haley Dossor, an Anglican priest who sexually abused teenage boys, was also jailed.
"Father John Haley Dossor, pleaded guilty to six counts of indecent assault relating to two boys aged as young as 13. Norwich Crown Court also heard that Dossor accepted he had abused a third boy between 15 and 20 times, although he was not charged with these attacks. The offences happened when the 71-year-old, of Kirton, near Felixstowe, Suffolk, was working at St Mary's Church in Hadleigh in the early 1990s.
Jailing Dossor for one year and 10 months, Judge Mark Lucraft said: "You sexually abused these teenage boys who were committed to your care for recreation and education."

One year and ten months. The Judge did not mention whether 71 year old Dossor was likely or unlikely to die in prison.
Source:
You can see an example of similarly mild sentences in the panel alongside (right) and
you might like also to compare the Falmouth Case sentences with a recent case (May 2013) in Plymouth in which the same Judge Graham Cottle (who popularly 'sentenced Petrauske to die in prison' ) gave a well known artist a suspended sentence for doing much the same thing.
Graham Ovenden gets suspended sentence for child sexual offences
An internationally renowned artist has been given a 12-month jail sentence, suspended for two years, after being found guilty of a string of sexual offences against former child models.
Sentencing Graham Ovenden at Plymouth crown court, Judge Graham Cottle told Ovenden: "There can be no doubt that at that time you had a sexual interest in children."
Ovenden, 70, who studied under the pop artist Sir Peter Blake, was convicted of six charges of indecency with girls and one allegation of indecent assault on girls as young as 6.

For decades Ovenden lived and worked at Barley Splatt, an estate and neo-gothic mansion deep in the heart of Bodmin Moor, Cornwall. It was here some of his victims claimed he had committed offences against them in the 70s and 80s.
Ovenden denied that he had assaulted any of the children, who were as young as six. He claimed he was the target of a witch-hunt and his images of children were all about capturing them in a "state of grace".
It is interesting to conjecture whether, if Petruaske had been an 'internationally renowned artist' instead of a German who believed in an unpopular religion, he would be a free man today?
Thus the harsh sentence handed out to Petrauske was, we believe, an indication of the Judge reflecting society's revulsion at the apparent existence of Pagan Ritual Abuse in Covens and not simply punishment for the crimes committed.
The point is that, whether or not Petrauske and Kemp were actually guilty PAGANISM DOES NOT ABUSE CHILDREN AS PART OF ITS RITES AND SHOULD NOT BE OFFICIALLY REVILED FOR IT. This is a direct breach of the British Human Rights Act. All authorities including the judiciary should protect the religious rights of citizens not travest them.

Contradictions Abound In This Trial
There are plenty of worrying contradictions in the Falmouth case for those with common sense.
Contradiction 1:
Kemp was accused of being part of a Coven of abusing White Witches but there is little evidence that Kemp was a witch or even a pagan. Kemp denied being involved in any form of Paganism - he said he was actually a member of a spiritualist Church. If this was true then the idea that there was a Network of Pagan Abusers in Cornwall fails.
Ms Martin, Kemp's defence, clearly told the jury that: '... Jack Kemp is not involved in paganism.' He had been to 'two or three' pagan meetings as an observer and some social events she said, but that this had been in the mid-to-late 1990s,
after the alleged abuse took place
.
Source:
Yet a foundation stone of the 'pagan ritualised abuse' allegations against the defendants was that Kemp, Petrauske and other people they knew were members of a Witch's Coven which met regularly (
'three times a week')
for many years and abused children whilst doing it.
There is ample evidence that Petrauske is a pagan and he openly admitted this to the police. He was apparently well known in the Falmouth area and there are press photographs of him wearing robes and standing in front of a genuine pagan altar . He has also received coverage in the local press for being a pagan like the extended article alongside (left) in the
Falmouth Packet
from 2004 where Petrauske was very open about his beliefs and his connections. In particular with the late Peter Solheim , whose murder was sensationally injected into the trial by Witness 'A'. She said he (Solheim) was involved in the same Pagan Ritual Abuse. In the light of this Petrauske's openess in the article (
alongsid
e) displays a naivety which is hard to correlate with someone whose coven was alledgedly ritually abusing children at the time!
The point here, which we are heartily sick of having to repetitively state, is that Paganism is not Satanism. Often the two words are used simultaneously by many ignorant people, particularly ardent Christians, yet they are as alike as chalk and cheese. However Petrauske's defence did not make this distinction clear to the court nor were the definitions debated; so rumours about Satanic Abuse which have been cycling around in the popular mind for decades were abstracted from one and projected unjustly onto the other.
(N.B.: We will have more to say about the mispresented Solheim Case below.)
A Dagger Through The Heart of Truth

Contradiction 2:
Although predictably the prosecution has used SRA motifs to try to sway the jury these were sometimes clever exaggerations backed by inuendo which were further magnified by the sensationalism of the press:
For instance almost all the newspapers quoted the use of 'daggers ' in the alleged ritual abuse. Petrauske appears to have owned the 'regulation ' witchcraft Athame dagger as well as a ceremonial Sword (both used for symbolic purposes in Paganism). Much was made of these
but the only accusation about these actually being used was when the court was told by one witness that:

"She had been tied to a chair and blindfolded, and on another occasion her wrists were bound and a ceremonial dagger was drawn over her body."
Source
Did the prosecution want the jury to jump to the conclusion that the victim had been somehow cut or tortured with the dagger? Obviously this is not the case
otherwise there would have been scars
and , in a trial marked by overstatement, it would have warranted a rather more vivid description than 'drawn over ' .
Strangely, the woman who related this story wasn't actually complaining of being sexually abused.
"The High Priestess ran knives up and down her body and around her neck, and she felt hot wax being poured down her stomach, she claimed.

Note carefully that the witness said that it was a WOMAN and NOT either of the two defendants who did this.
The perpetrator of the knife incident was a woman but she was not on trial
. The situation was used to discredit the defendants through guilt-by-association. When asked to explain what had been done to her the victim said she felt like a rag doll that somebody was experimenting on
but she never once claimed that she had been sexually abused during this ceremony.

Source:


Don't you think this is strange? That the only witnesses claiming to having been present at a ceremony within recent memory was
not
claiming to have been sexually abused and 'incriminated' a woman priestess in her 'torture' not the two men who were being put on trial?
The Daily Mirror elevated these motifs into:
"Victims were allegedly plied with alcohol before being ordered to strip naked in front of a crowd of men wearing ceremonial robes and who used daggers and wax as part of ritualistic sex abuse." Source:

But as we have shown there was no ritualistic sex abuse - the witness was not complaining about sexual abuse in that context.

This Is Cornwall
went even further:
Prosecutors say Jack Kemp, 69, and Peter Petrauske, 72, were members of a
witches' coven whose members donned robes and used daggers to launch sex
attacks on girls in Cornwall. Source:

Note the plurals, even though only ONE instance of the use of a dagger was given by the witness
and she certainly did not say that she was threatened with it to get sex.
One instance is magnified to many instances by the Xist British media and the inference is that it happens frequently in child abusing Pagan Covens.
PAGANISM ON TRIAL!
In fact some pagan initition rites do use the sacred Athame dagger to symbolically 'pass power' and it is held to the breast of the novitiate during this process. This appears to me to be a much more likely explanation as to what was going on. Additionally, as lighted candles and tapers are de-rigeur in all pagan ceremonies it is not uncommon for hot wax to be spilled by accident.
There is absolutely no use of hot wax in pagan rites otherwise. The media inferrence that the witness was 'tortured' with hot wax is entirely erroneous.
Petrauske was found Red-handed with the Tools he used in the Abuse
Contradition 3:
It was inferred that Petrauske was found red-handed with the paraphernalia of abuse.
"Among items police found at his home were a suitcase containing a ceremonial dagger, a cup and table covering, books relating to witchcraft and paganism, a blue and silver gown, a purple gown, a black eye mask, a red robe, a black leather whip, a gold chain and dagger, a black handled sword and a bag containing candles, incense and lavender."


The implication is that these were items which had been
used in the alleged abuses and thus proved beyond doubt Petrauske's guilt .
But the truth is that ALL witches have some of these items as part of their ceremonial paraphernalia. ANY witch or pagan would possess most of these things in order to pursue their religion's ceremonies. Just as a Catholic Priest would also possess robes, a chalice, candles, incense etc. The reality is that these things were not 'hidden' and they were not 'found' by the police.
They were simply part of Petrauske's permanent temple which you could see by walking into his flat as the picture at the top of the page proves. There was absolutely NO evidence to suggest that any of the items discovered in his flat had been used in any crimes; yet that is the impression that was given to the Jury.
If possessing a sword, a dagger, candles, a cup, an altar cloth, robes and books relating to witchcraft was prime facie evidence of ritualised abuse the police would have to arrest a quarter of a million pagans in the U.K. alone. AND THAT IS THE DANGER in the promiscuous logic used in this Witch-Trial.
The finding of these things did nothing other than prove that Petrauske was a pagan
;
something he had immediately admitted to the police when arrested anyway. This jumping-to-conclusions reminds me of the parent who had his child kidnapped from him by social services in the Orkney fiasco due them having discovered a copy of Dennis Wheatley's T
HE DEVIL RIDES OUT
novel on his bookshelf. He was just an ordinary person with no connection to paganism or the occult.
Chanting Naked In The Moonlight
Contradiction 4:
All the allegations came from adult women who had remembered historic abuse during childhood. Witness 'A' said that she remembered being taken to a Coven meeting where she and 12 other children were ritually abused at which Kemp and Petrauske attended.
Her evidence spoke of being about three when she was first abused, and five when she went to a ritual attended by a number of men and women, together with up to 12 children. Among those present were Kemp and Petrauske, the high priest. Source:

"The chanting stuck in my head for weeks," she said. "I didn't understand what it was all about, I just thought they were weird. I was warned that if I was naughty they would hurt me, that they had special powers.

This statement was not challenged by the defence. It begged the question that if the chanting stuck in her head for weeks she would still be able to remember it now but she was never asked to repeat it before the jury or even describe what it was like. The ability of children to remember nursery rhymes almost before they can talk; and later on as adults to remember those ditties to entertain their own children, is well known, yet the defence failed this simple method to test what and what not witness 'A' could remember from that time.
In regular Paganism magical work is undertaken to help people in the coven and also to heal outsiders who have asked for it. This involves circle-dancing and chanting to build-up power which increases in tempo until the 'energies ' are at their height whence the magic is sent-forth into a talisman or other device and the participants fall to the floor and rest. These chants are repetitive and simple to remember. In most covens today this circle-dancing is done whilst robed but some hold that it has to be done naked so that the earth currents can be acumulated for the magic.
Therefore adults dancing naked is common-place in some covens but this has no sexual or sadistic connotation. Their nudity is no more significant than the Nudist Beaches which are welcomed in the South West.


Ring-a-ring-o-roses
is a well known circle-dance for children. Could a corrupted memory of it be the source of some of these recollections?
We will never know because the defence never asked the questions which should have been asked.
What was clear was that members of Petrauske's coven testified on oath that they always wore robes during ceremonies.
Falmouth Case Does Not Reflect Genuine Paganism Yet Will be Used by the Ritual Abuse Axis To Attack Wicca.

The Falmouth case certainly does not prove what the pro-SRAMists would like to pass it off as; firm evidence that babies and young children are being evily and violently abused by pagans because of some nationwide Witchcraft Conspiracy to commit human sacrifice to dark gods in order to undermine good society.
Neither does it indicate that there is a 'network ' of such people. Only Kemp and Petrauske were arrested and there is no firm evidence that any other Pagans were involved in the 'abuses '.
Several women members of Petrauske's coven were called to the trial as witnesses to his good character but, strangely, considering that one witness had complained that she had been abused by a High Priestess no other members of his coven were indicted.
"Faith-Witchcraft" ; The new Jingle for the Child Scare Industry